https://www.cakewrecks.com/home/2019/11/26/your-goose-is-cooked-but-the-turkey-is-traumatizing
Ever wonder why bakers keep making cakes that look like cooked turkeys?
Or rather, cakes that are supposed to look like cooked turkeys?
They just, I dunno... make me a little uncomfortable.
Look at those fleshy leg cannons. It's not right.
Here's one for people who say turkey is too dry: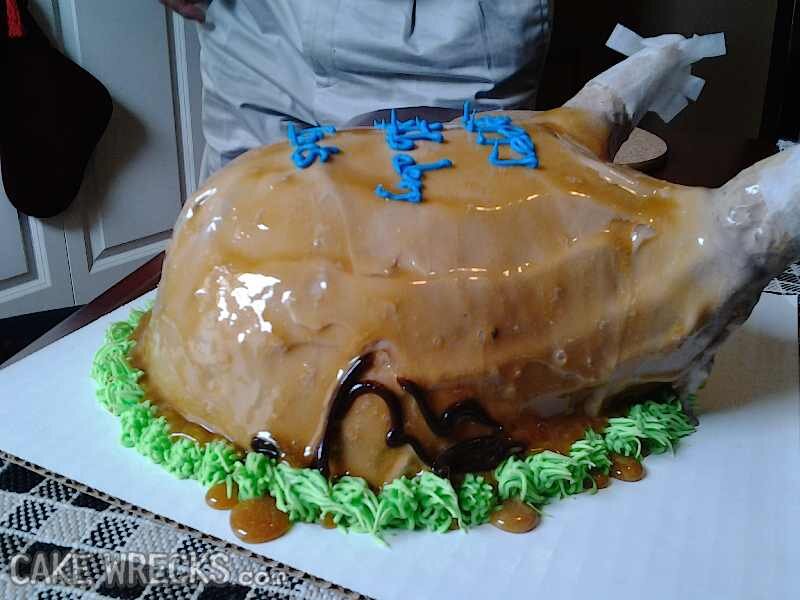 EXTRA MOIST
And let's talk about how funny they look from the front!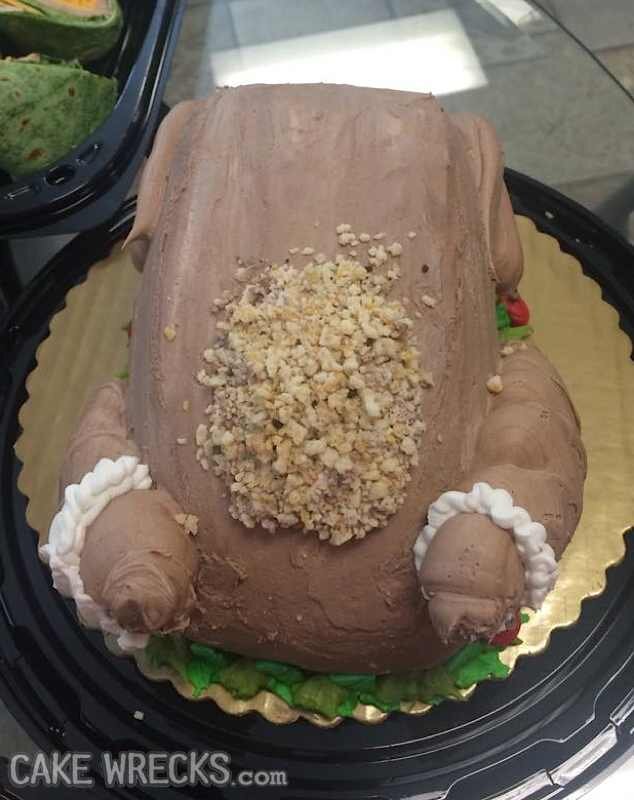 Or is this the back?
::head tilt::
You know what, let's not think about that too long.
The important take-away here is it looks like a bald guy who's been hit in the face with a pecan pie. A naked bald guy. Wearing wrist ruffles. Who has no legs.
And once you see this as a 10 gallon cowboy hat, there's no going back:
Howdy, poultry.
Even when bakers get it right, and the cake looks like an honest-to-goodness turkey, I have some issues:
For one, I will never look at Pigs in a Blanket the same.
(Whyyy are they there??)
Listen, bakers, I think I speak for all humanity when I say NO ONE wants to see two cooked turkeys on their tables this Thanksgiving. So please, just give the people what they want!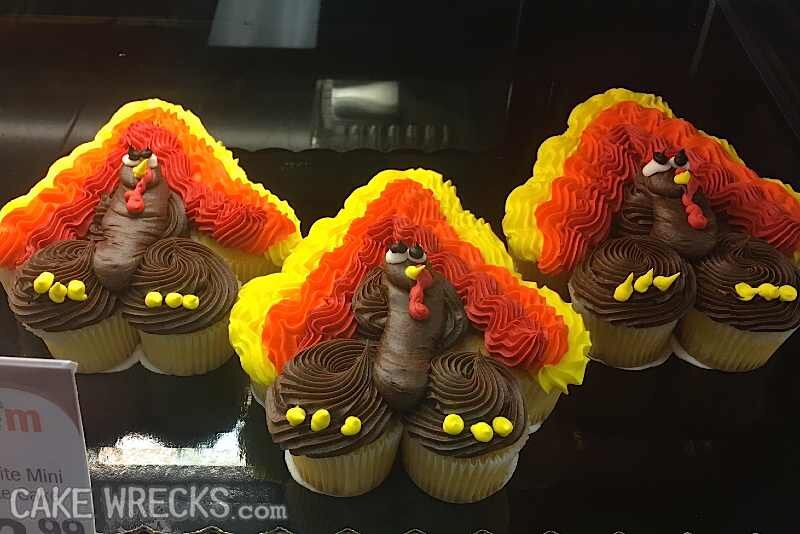 MORE POO-WANGS!

Thanks to Amanda S., Linda M., Robin R., Jennifer G., Nathan A., Alexandra M., & Melanie C. for that fowl content.
*****
OK, so it's no pig-in-a-blanket, but this plastic yodeling pickle is EXACTLY what your holiday season needs:
The reviews are an entertainment all on their own, though several seem to suggest this looks like something OTHER than a pickle, so good luck solving that mystery. ;)
*****
And from my other blog, Epbot: