https://www.cakewrecks.com/home/2019/12/1/sunday-sweets-for-cookie-cutter-week
It's Cookie Cutter Week, Sweets fans, but I'm here to show you how cookie-cutter cookies can be anything but "cookie cutter":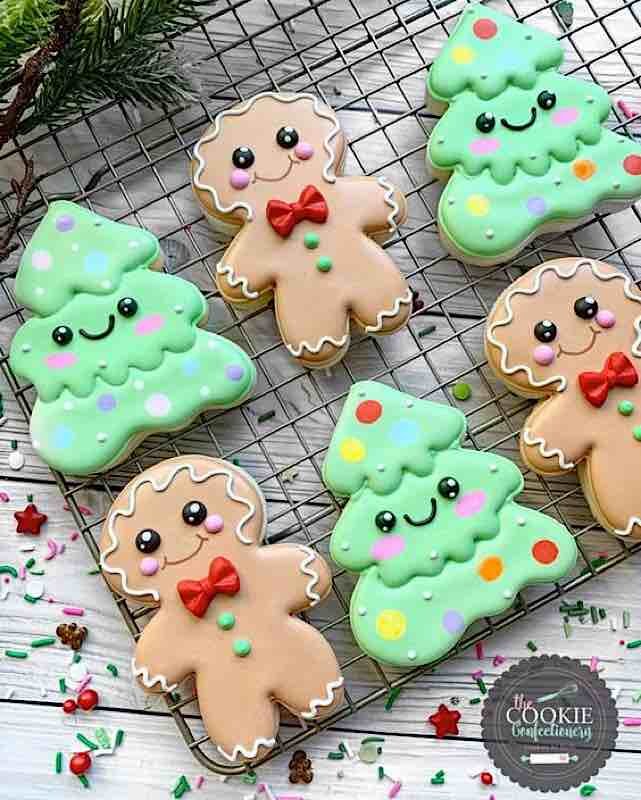 (The Cookie Confectionery, hobby baker)
Eeeee! SO CUTE.
I love this hand painted watercolor style: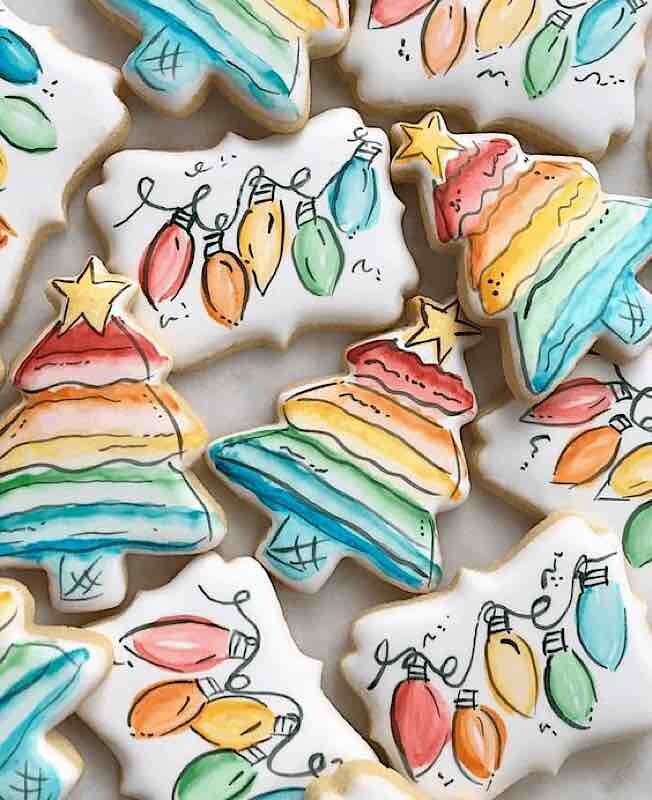 (The Ginger Bites, Louisiana)
Plus let's hear it for rainbows, which are the only way you'll ever see orange on a Christmas cookie. ;)
I actually thought these were separate puzzle pieces at first!
SUCH a cool design, and a clever way to level up a standard heart cutter.
I'm a sucker for non-traditional holiday colors, so have some blue-hatted Santas: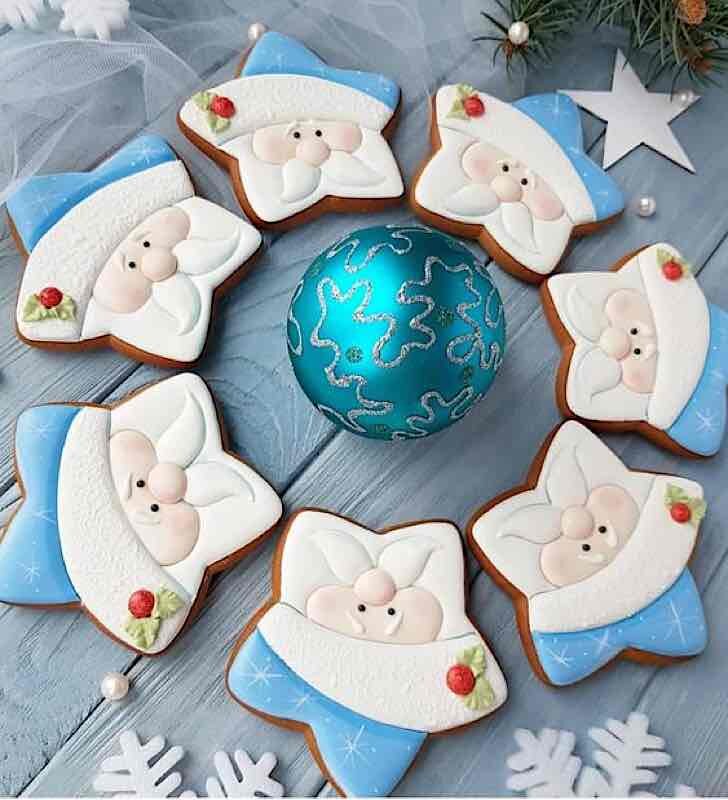 (Angela's Sweets, Russia)
... made from simple star cutters!
Now some bright purple-and-teal winter wear:
(Di Art Sweets, Bulgaria)
See the little heart buttons on the owl scarves? Those are my favorite bits.
We've got to have some classic Grinch green and red, though: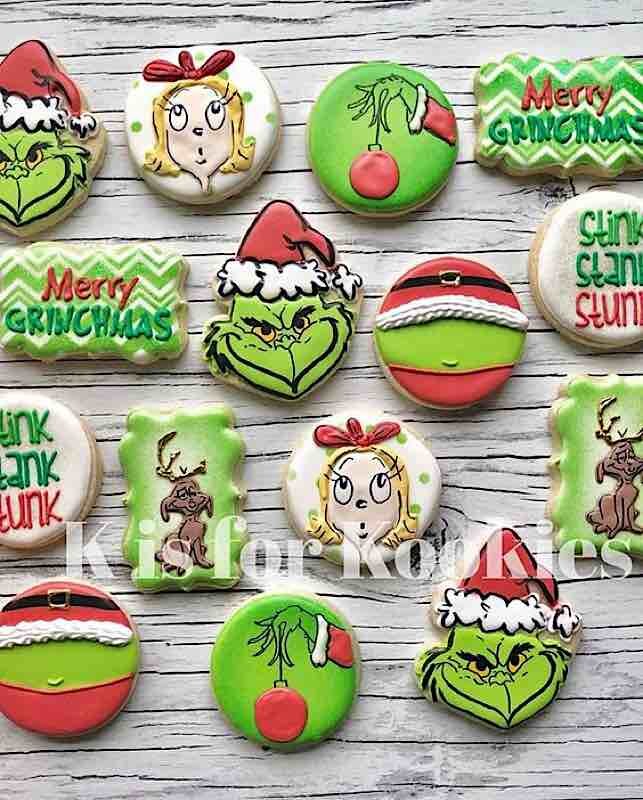 (K is for Kookies, Texas)
I admit it, the Jim Carrey version is a must-watch every year for me. John and I regularly describe things as, "joyful AND triumphant," and ask "...but what will I WEAR?!" when invited to things. We're a hoot.
You know what else is classic?
Santa's milk and cookies: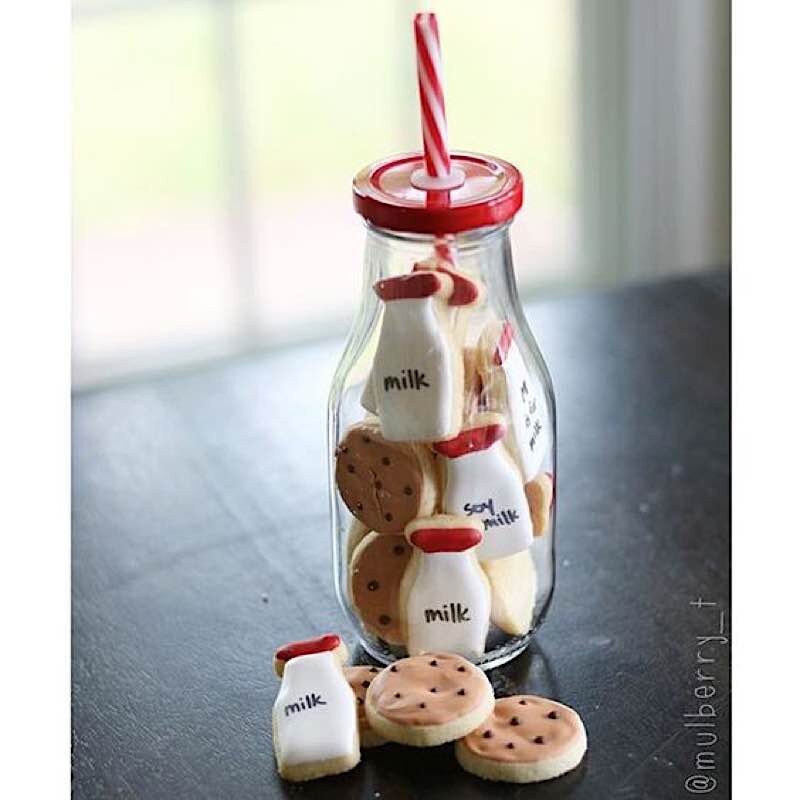 How adorable is this?! Now I want to find little milk jars and fill them up with tiny milk & cookie cookies! Although I'd use real chocolate chip cookies, because chocolate.

Remember how I thought the heart cookies were puzzle pieces? Well here's an actual cookie puzzle, but with the most unusual and clever pieces:
(Corianne's Custom Cookies, online tutorials)
Ingenious! This way you never have that heart-breaking moment of breaking Santa's face; you just devour it little by little. :D Such a cute gift idea, too.
There are so many gorgeously painted cookies out there, but these made me laugh, so...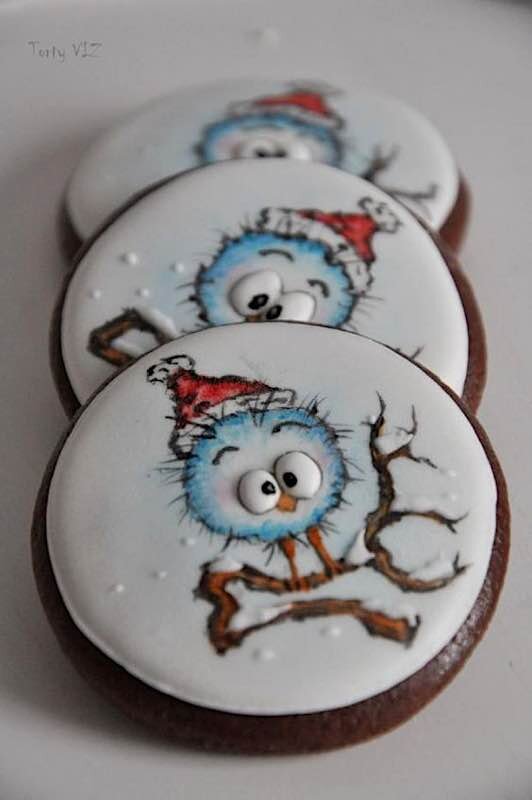 (Torty VIZ, Slovakia)
As a Floridian, that's my face anytime it's below 60 degrees, haha.
Also as a Floridian, I've got to show some love to the Mouse!
(You Can Call Me Sweetie, Miami)
I think those peppermint swirls steal the show for me; I love the shading! Although the string of lights are a close second with that subtle glow.
And finally, these snow-globe cookie creations made me gasp: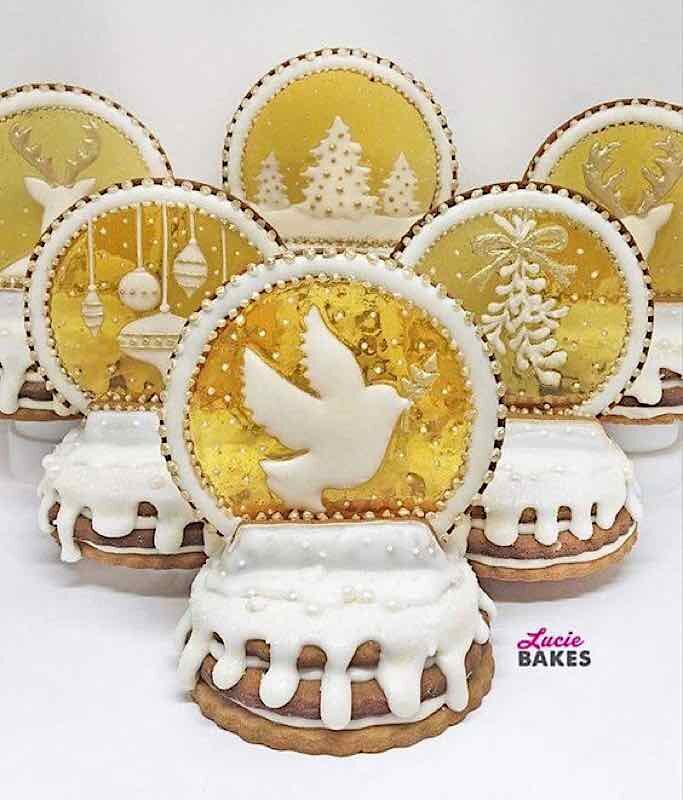 (Lucie Bakes, Vancouver)
Look at that incredible sugar glass! I'd never have thought to pipe on top of it like that, wow. Just stunning.
I hope these made you smile! Have an extra sweet Sunday, my friends.
******
Hang on, there is ONE classic Christmas cookie I didn't feature, let's see if you recognize it from just the cutter:
A Christmas Story Cookie Cutter
And it's only $6!
*****
And from my other blog, Epbot: