https://www.cakewrecks.com/home/2020/9/13/sunday-sweets-celebrates-international-chocolate-day
Sometimes you don't just want your cake to BE chocolate, you want it to LOOK chocolate. So for International Chocolate Day, I'm serving up 10 chocolate-drenched Sweets, like this: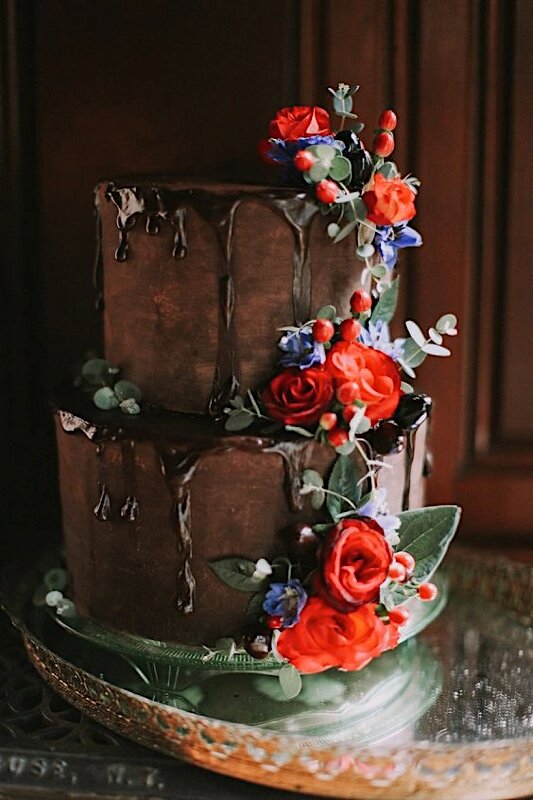 (Sugar And Slice, New York)
Mmmmm. Did anyone else think those roses were carved strawberries at first?
This one comes with fresh figs and gold-dusted blackberries: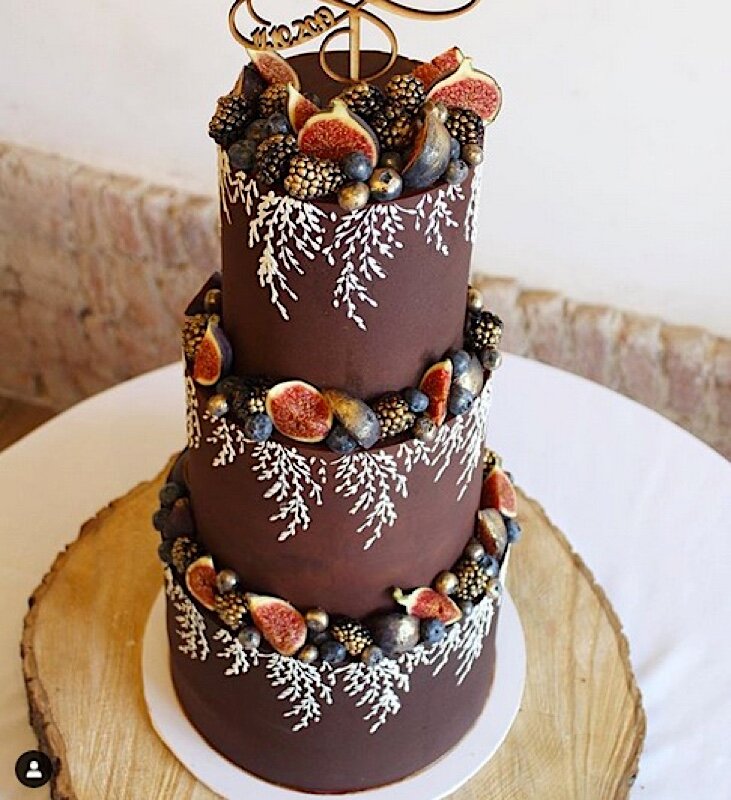 (Beth Haxby Cakes, England)
Yes, please. That feathery piping is so delicate!

Here's a more modern version of the classic tree stump cake:
(The Little Vintage Baking Company, Online)
Don't you want to grab a piece of that "bark" and chomp into it? Ditto for the little meringue mushroom.


Chocolate is all about texture for me. From velvety smooth:
(Hayley's Cake Studio, England)

To a mirror glaze shine:
(Baker unknown. Anyone have a source?)

Now check out the incredible chocolate-piped cage-work on these top and bottom tiers: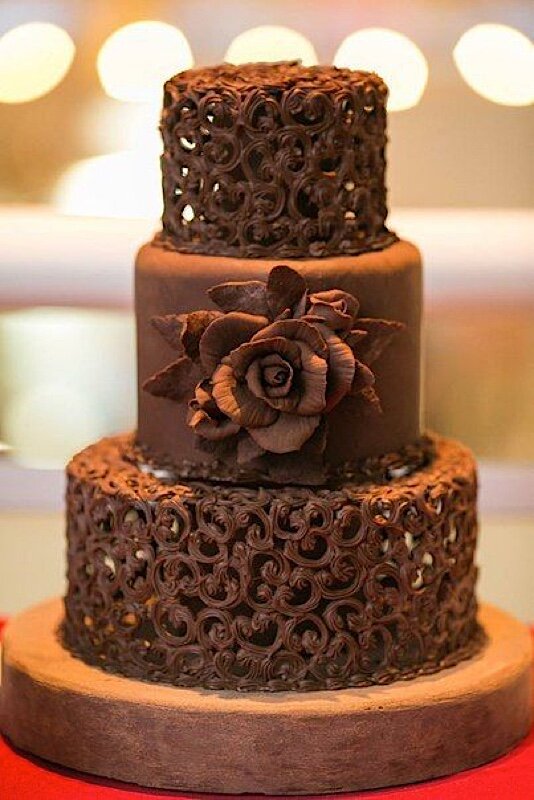 (Marcela Sanchez, Brazil)

Jaw: dropped. I'm honestly stumped on how they did this. You can see there are smaller cakes inside the fretwork, but... HOW?
I'm pretty sure EVERY color looks great with chocolate, but pairing it with a delicate copper and minty-teal is downright inspired:
(Jim Smeal, South Carolina)
Stunning.

Ohhh, and look at this darker chocolate with THESE colors: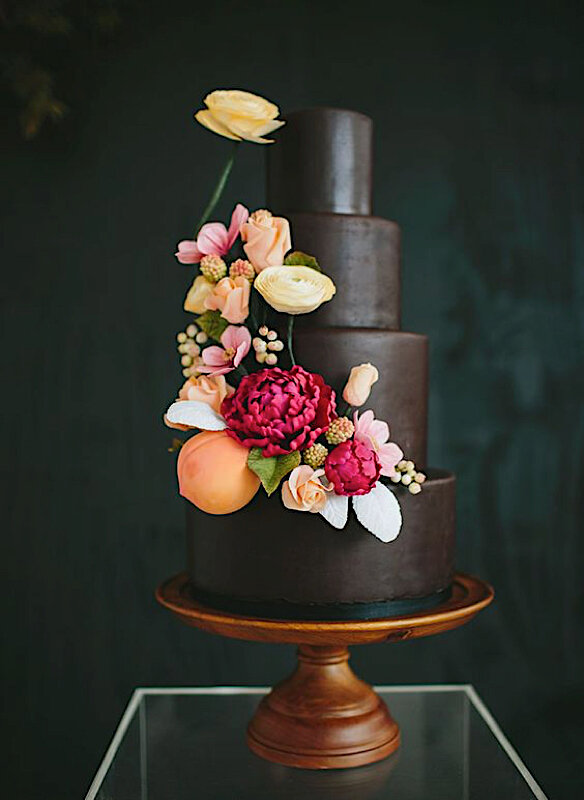 (Jonathan Caleb, South Carolina)
Is that a whole peach tucked in with the flowers? I've never seen that done before, and I like it.

From peaches to pears: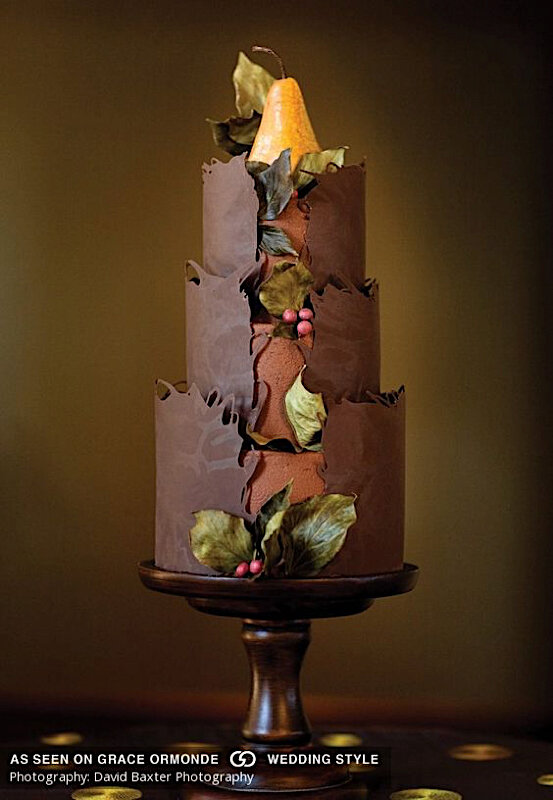 (Mishelle Handy Cakes, Oklahoma)
If British Bake-Off taught me anything, it's that chocolate collars are nearly impossible to do well. So, dang. Plus this design is fantastic with the cake peeking through, love the different texture underneath.

And finally, let's end our ode to chocolate with a little drama.
No, scratch that.
Let's end our ode to chocolate with ALL the drama: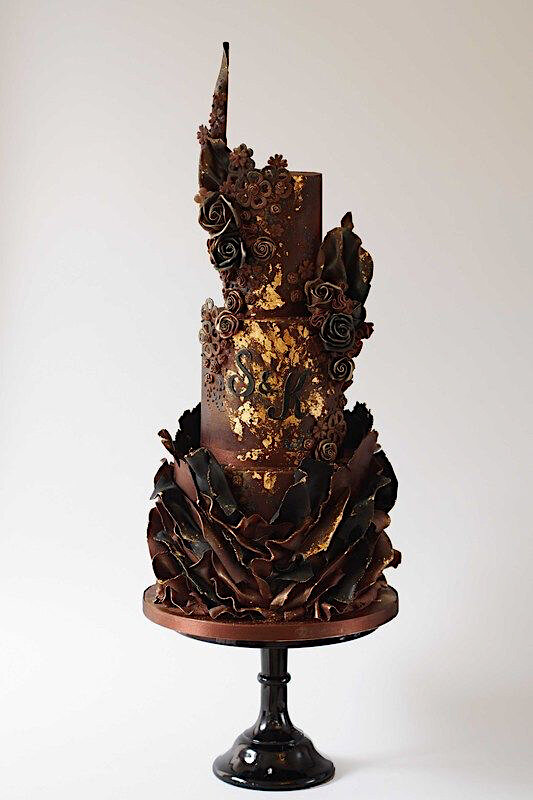 (The Frostery, England)
Sha-POW.

The ruffles, the roses, the gold leaf! Now that's a show-stopper. Or at least a post-stopper.

Have a great week, friends, and when you can, remember to make someone's day extra Sweet.

*****
P.S. This seems like a good time to mention John's favorite scented candle... of all time: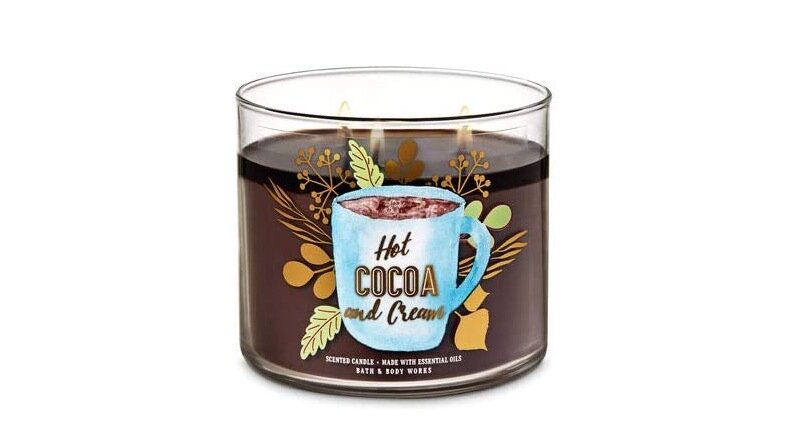 Bath & Body Works' Hot Coca and Cream
This smells exactly like hot chocolate, not artificial at all, and it's strong enough that you only need one to fill your house with a delicious chocolate-and-mini-marshmallows smell. We used this during our last two Christmas parties, and have to keep buying more since John would burn it every night if he could, haha. It's nice to know we can get one on Amazon now, in case B&BW doesn't have more in stock this year.
*****
And from my other blog, Epbot: