https://www.cakewrecks.com/home/2020/9/10/from-fury-road-to-gettin-sued-by-krispy-kreme-a-word-journey
Wrecky minion Laura ordered this design for her son's birthday:
...but there must have been a mixup, because instead of trees and pavement, Laura ended up with the rare Mad Mouse, Fury Road color scheme:
"OH BOY! WITNESS ME! HO HO!"
Laura tells me her first hint that something was off was the box with her name on it: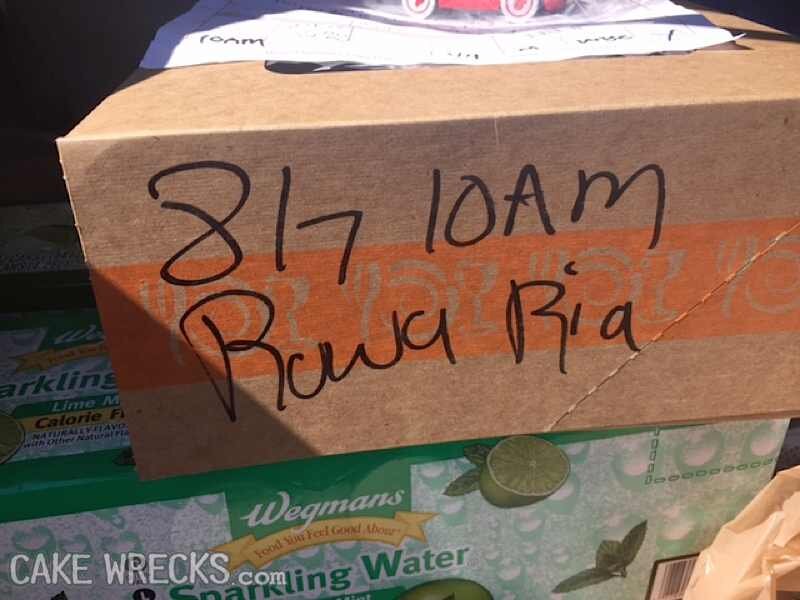 Her name is Laura Rio.
[wincing] Oooh. Sorry, Ruwa.
Guess what this next one is:
Hint: It's not a cake. It's a lesson in font selection.
When only Velveeta and the squirty bottle of Dijon mustard will do:
Ahh, I can just see the birthday's girl's face now.
Best keep that serving knife away.
And finally, you wrecky old-timers no doubt remember the original Word Journey, but I submit that this one - dare I say it? - is even better: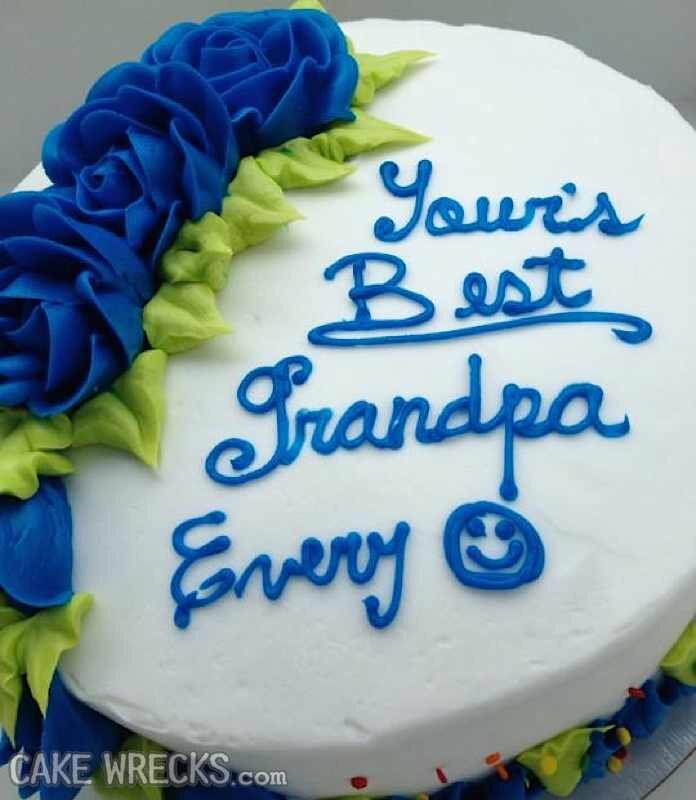 Seriously, there are new delights at every turn here. It's a Word Journey with no traffic, your favorite mix tape of boy bands, and every gas station stocked with hot Krispy Kremes and no people in them.
(No people in the gas stations, I mean.)
(Though obviously it's a good thing when Krispy Kremes don't have people in them, either.)
(To be clear, I'm NOT saying Krispy Kremes ever have/had people in them, so don't go spreading that around.)
(I... I'm going to get sued, aren't I.)
Thanks to Laura R., Melyssa C., Sara V., & Brooke W. for all the impending Soylent Green jokes. BRING 'EM ON, PEOPLE.
*****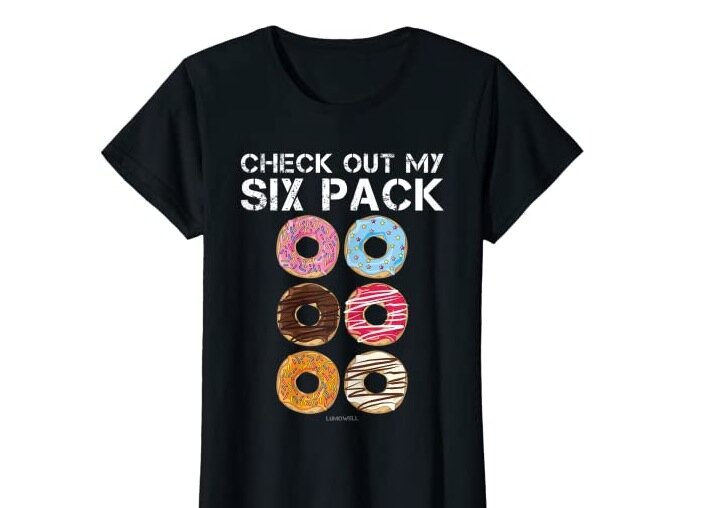 "Check Out My Six-Pack" Donut Shirt
*****
And from my other blog, Epbot: