https://www.cakewrecks.com/home/2020/2/25/this-tuesday-isnt-fat-its-fluffy
Egads, you guys, I almost forgot today was Mardi Gras!!
Thank goodness the wreckerators out there have given us so many helpful reminders. You know, like all the beads:
("The better to hide our wrecks with, my dear!")
...and the toxic mold rings: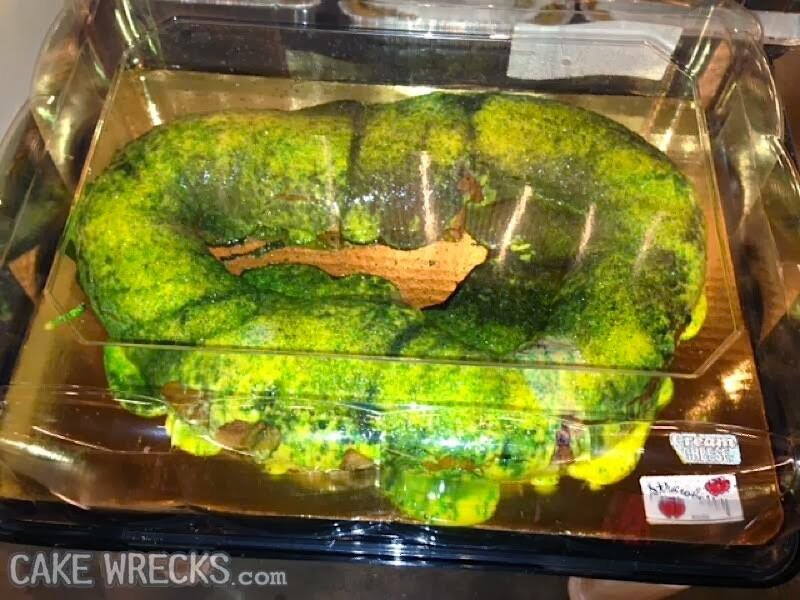 (Listen closely, and you can actually hear the dough screaming.)
Not to mention the plethora of choking hazards: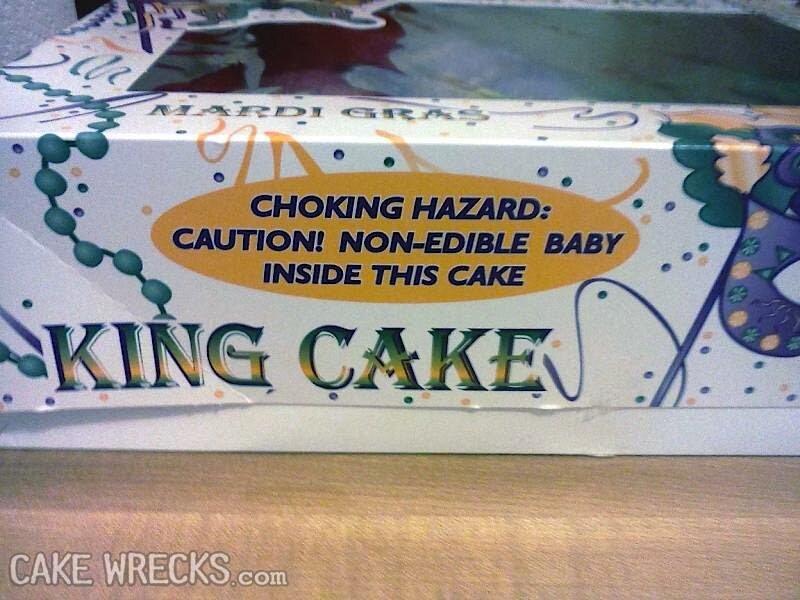 ...the terrifying non-sequiturs:
(Give it up, Lady Cassandra - we know it's you!)
...and, of course, the dessert Mardi Gras is most famous for:
The colossal caramel apple pie.
Topped with a tiny plastic Baby Jesus.
Giving you the finger.
And, hey, if that doesn't say "Happy Marti Gras !", then this cake does:
So there.
Many Mardi Gras thanks to Naomi S., Janet, Mike R., Laurie E., Debbi P., & Andrew G., who get ALL the beads - once they flash me their... pearly whites.
And by "pearly whites"I mean "boobs." You, too, fellas!
*****
Oh hey, if you're shopping online this week, remember to check out my Amazon shop front! I have lists of funny gifts and clothes and toys and such that might help inspire you for those hard-to-buy-for types. Plus it helps support the site:
*****
And from my other blog, Epbot: